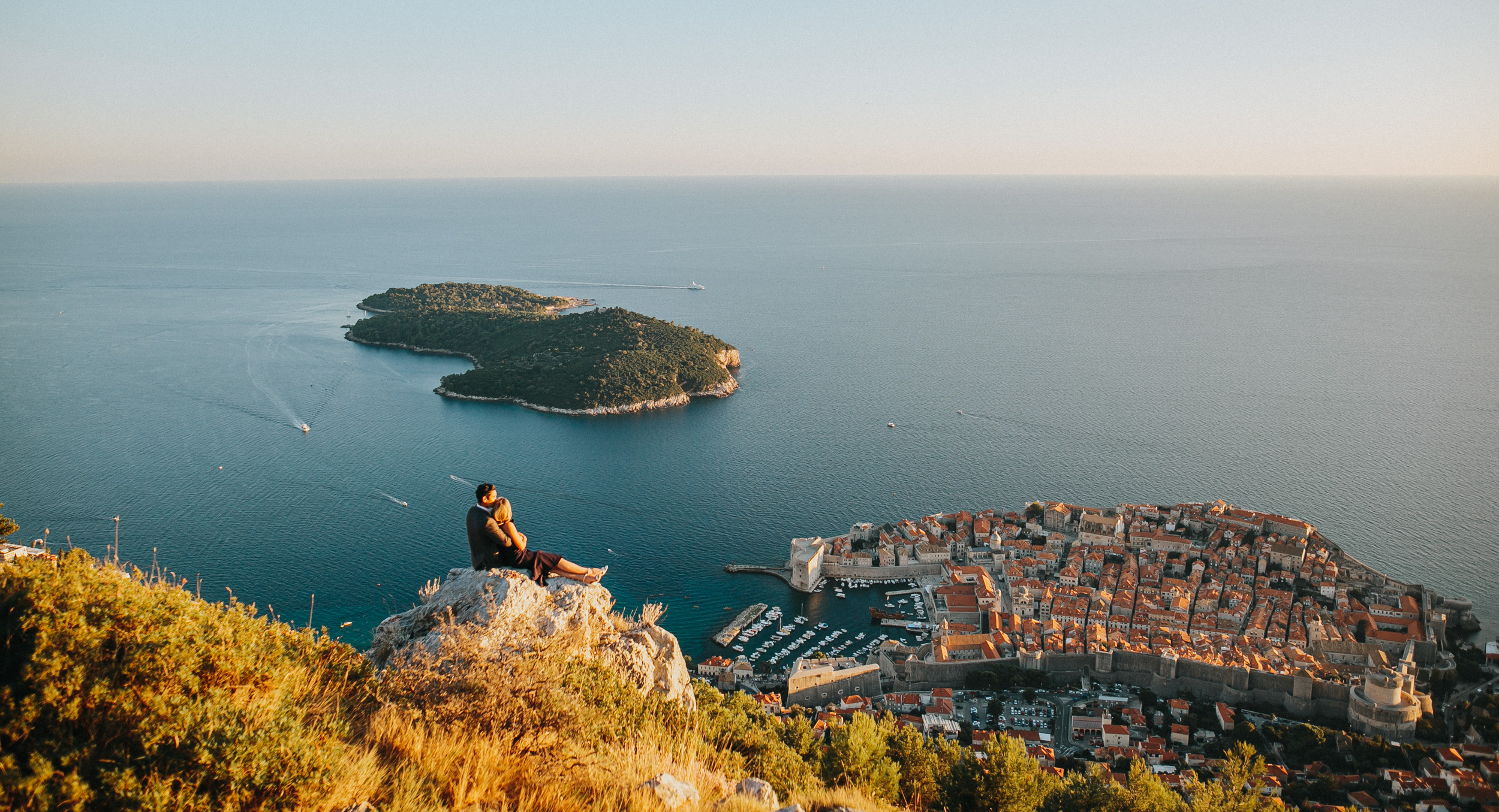 Romantic

Escape

Old town of Dubrovnik is really unique, but maybe you'd like to visit some more sites and perhaps enjoy the sunset from the top of the Srd hill with Dubrovnik on palm of your hands?
Romantic Escape will not feel just like a photo shoot, it will be a half day fun trip with plenty of time to exchange experiences and get to know each other better.

We'll start in the Old town with the 1.5 hours photo session, covering all the main sights and spots.

When we cross the eastern bridge, driver will be waiting for us to take us to park Orsula which is 10-15 minutes away. Orsula is very romantic scenery and I adore the variance it brings to the final photo collection. We'll spend about 20-30 minutes there and proceed to Srd hill which should take us about 10-15 minutes of driving.

When we arrive 400m above the Old town the lighting conditions will be perfect for the clear bird's eye panoramic shots.
Our final destination is still on Srd hill and is located 5-10 minutes away. There we'll enjoy the sunset over the Elaphite islands. I can't promise the clear sky, but I never saw bad looking sunset anyways.
After the sun sets behind the horizon the car will take us back to Pile gate where we started the photo shoot.

NOTES:
Park Orsula is popular spot for elopements / small weddings. Unfortunatelly for me there is no possibility to know in advance if the chapel is going to be busy, but just in case it is, we'll still be able to take some pictures and I'll make sure to make up for it at Srd hill.
So far I've been lucky every time, but I like to be transparent about it as one day I might not.

Srd hill is very popular place as it offers a great view. Unfortunatelly the roads up there are really bad, not in terms of safety, but speed. They are narrow, often a single lane is shared for both directions, so traffic jams are a common thing.
During the winter, drive to top of the hill will take me 15 minutes. In summer, I once missed the sunset because 2 min ride turned out to be 22 minutes long, so even with extra 15 mins I didn't make it. So, now I plan the route with 20-30 minutes extra just to be safe. This means we might end up at the sunset spot little early and you might be wondering why we didn't spend that time somewhere else 🙂

CAR:
For convenience and safety reasons I prefer to hire a car with driver. Two hours hire is included in the price. Driver will pick us up after the Old town shoot and will get us back to Pile gate where we first met.
For almost 4 hours shoot feel free to bring a bag or a backpack, maybe a 2nd outfit or just a towel or extra shirt. In Old town I'll carry it for you from time to time and later on it can stay in the car.
Duration: 3.5 hours
Price: 650 Eur
Starting time: 3.5 hours before sunset
Includes: Higher class sedan with professional driver
We'll start with 1.5 hours photo shoot in the Old town...
...proceed to Park Orsula...
...and finish the shoot at Srd hill with beautiful sunset.