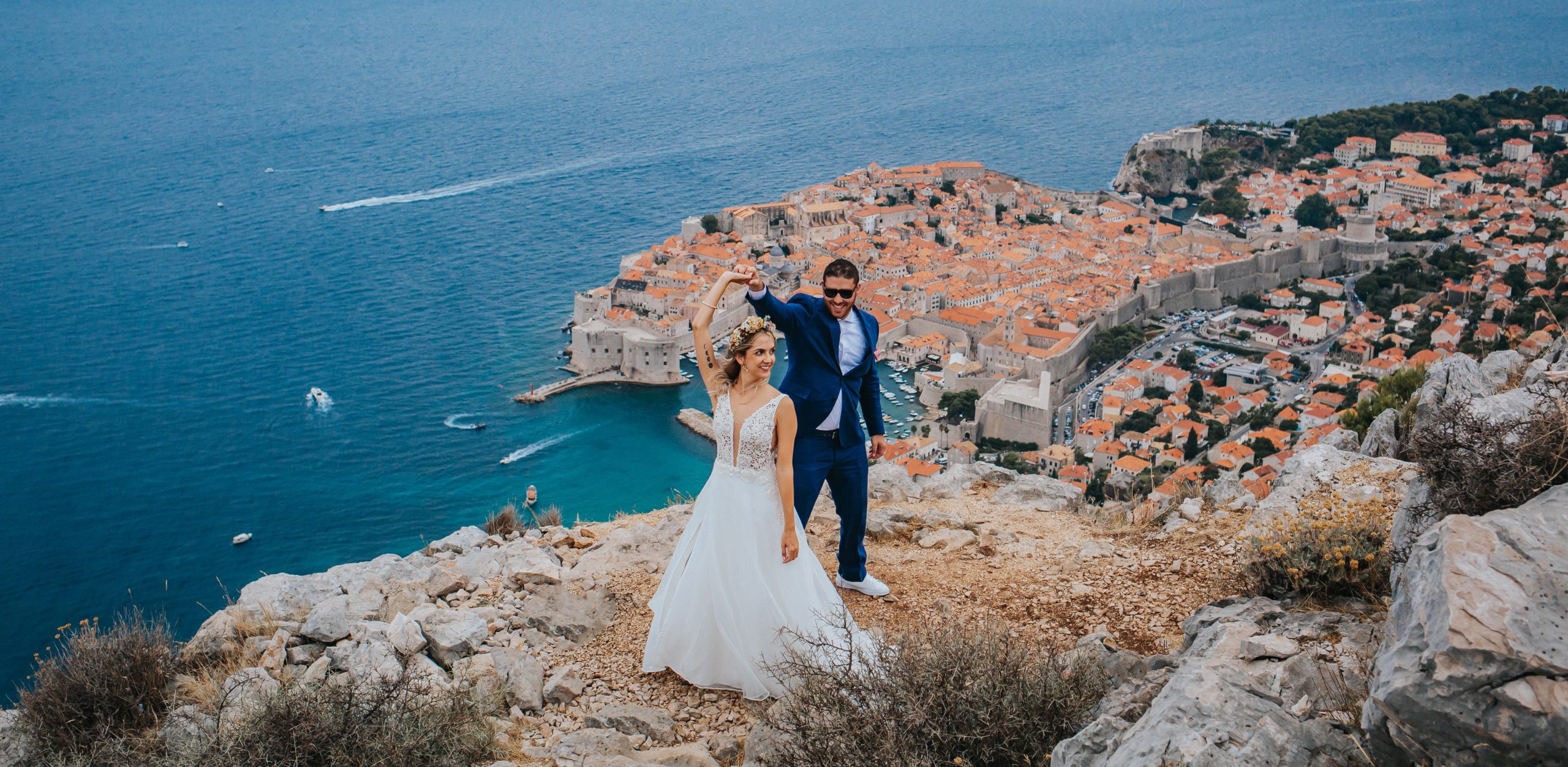 Weddings 

and wedding dress photography

Little intro: If you're wondering why I didn't showcase my wedding photography work some more across the website, it's intentional. Although it's a great niche, and quite popular in Dubrovnik, I decided not to push wedding photography much on my social media. At this point of time it would simply not be possible for me to focus on daily photo shoots and (lots of) weddings.

With that said, I am quite happy with the max 10-20 weddings I do every year. I can focus, have enough energy and deliver my best on each of them. My wedding clients often find me via word of mouth or via a few local wedding agencies that have my contact.

With almost a decade of experience and attending workshops I developed a modern and popular documentary style. During the day you won't notice me, but when you need me for a quick portrait I'll be one look or hand wave away. And of course, during some moments (portraits in the room, at ceremony, photo shoot) I'll provide helpful guidelines. You can also expect lots of candids, details and artistic shots.

If you like my style feel free to message me for more info and the price list (800 – 1600 Eur range for 2023) without obligations.

Wedding dress photo shoot

On your wedding day it may not always be possible to get the results you wished for. Maybe the weather was bad, maybe you couldn't fit enough time for a shoot during the busy day or simply you have already planned ahead to make a wedding dress shoot in your dream destination.

I do wedding dress shoots pretty much in the same way as regular photo shoots, the only thing I'd recommend is booking at least 2 hours if budget allows. We'll be moving a bit slower and we'll spend more time on each location. Actually most people who travel with a wedding dress book 2 to 4 or 3+3 hours (wedding and regular outfit). Feel free to reach me and we'll tailor the package based on your preferences. Regular photo shoot package prices apply to wedding dress shoots.
Ade & Catalin
Wedding dress photo shoot
Samiko & Yumi
Wedding dress photo shoot
Maaike & Carlo
Wedding dress photo shoot