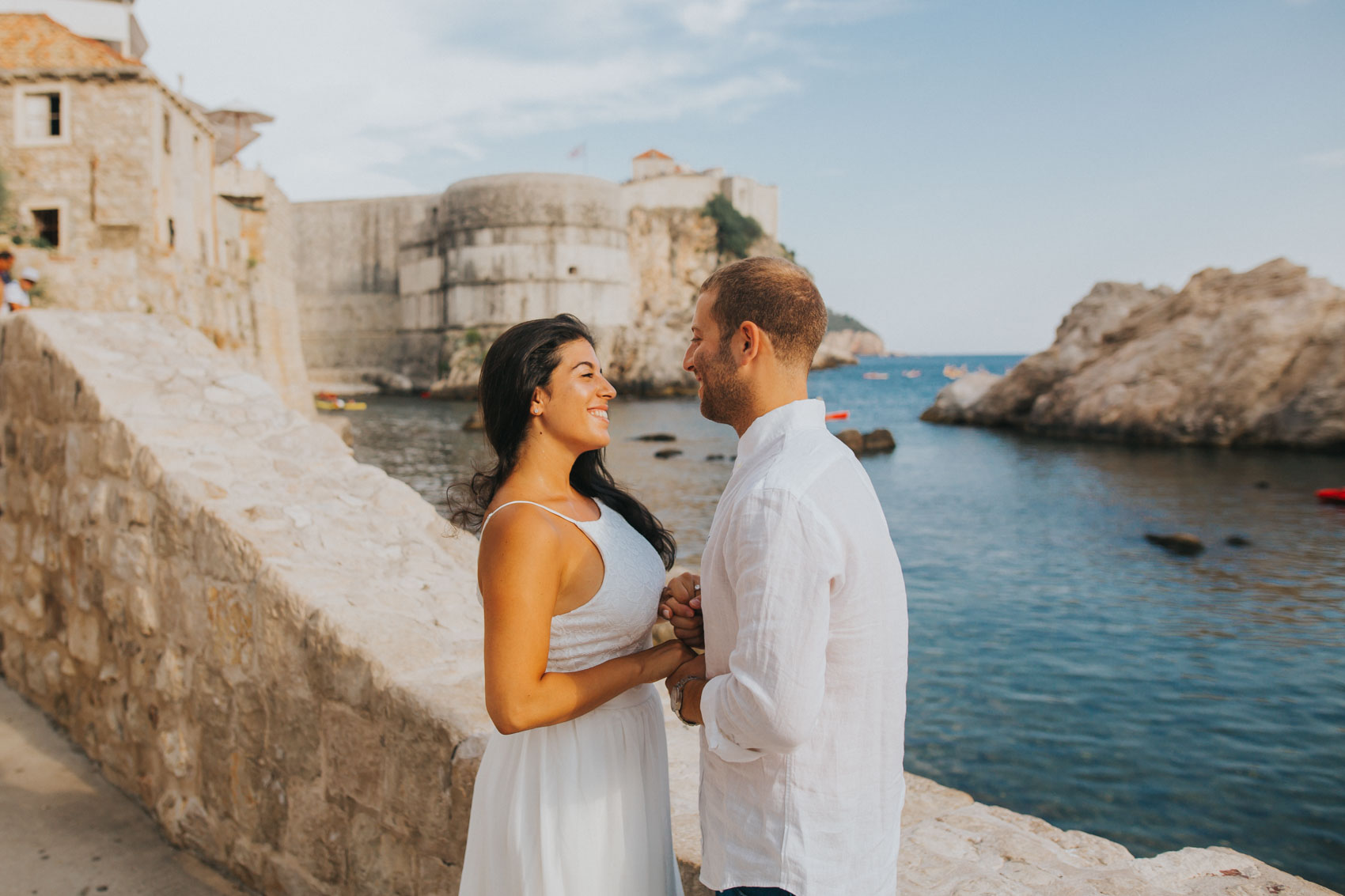 Golden

hour

One hour Old town photo shoot is very popular choice. It's budget friendly, a bit faster paced and it's tailored to be very time efficient. We are not rushing, just slowly walking, but we are not having breaks.

I have a predefined route which starts at Pile, just outside of the Old town. It's pretty popular location for GOT fans. The view over the City walls surrounded by blue sea and sky is breathtaking.

We are then proceeding to the Old town and walking down the main street. Brave significant others sometimes think that it might get uncomfortable by being surrounded with so many people, but they get used to my style very quickly. When we are in a crowd I am paparazzi, when we reach a nice hidden spot I might help you with some posing. Natural look is what I aim for.

We'll be capturing memories in front of the main sights, like Onofrio's fountain, Sponza palace, Rector' palace and other famous locations. Afterwards we'll visit a quieter part of the Town with famous narrow streets, where we'll be free of crowds.

The photo shoot finishes in the Old harbour, just as the sun gives the final touch of painting the surroundings in gold.
Duration: 1 hour
Price: 160 120 Eur
Usual starting time:
1 hour before sunset or early morning around 6 am
I prefer sunset colors, but mornings can be magical as well.