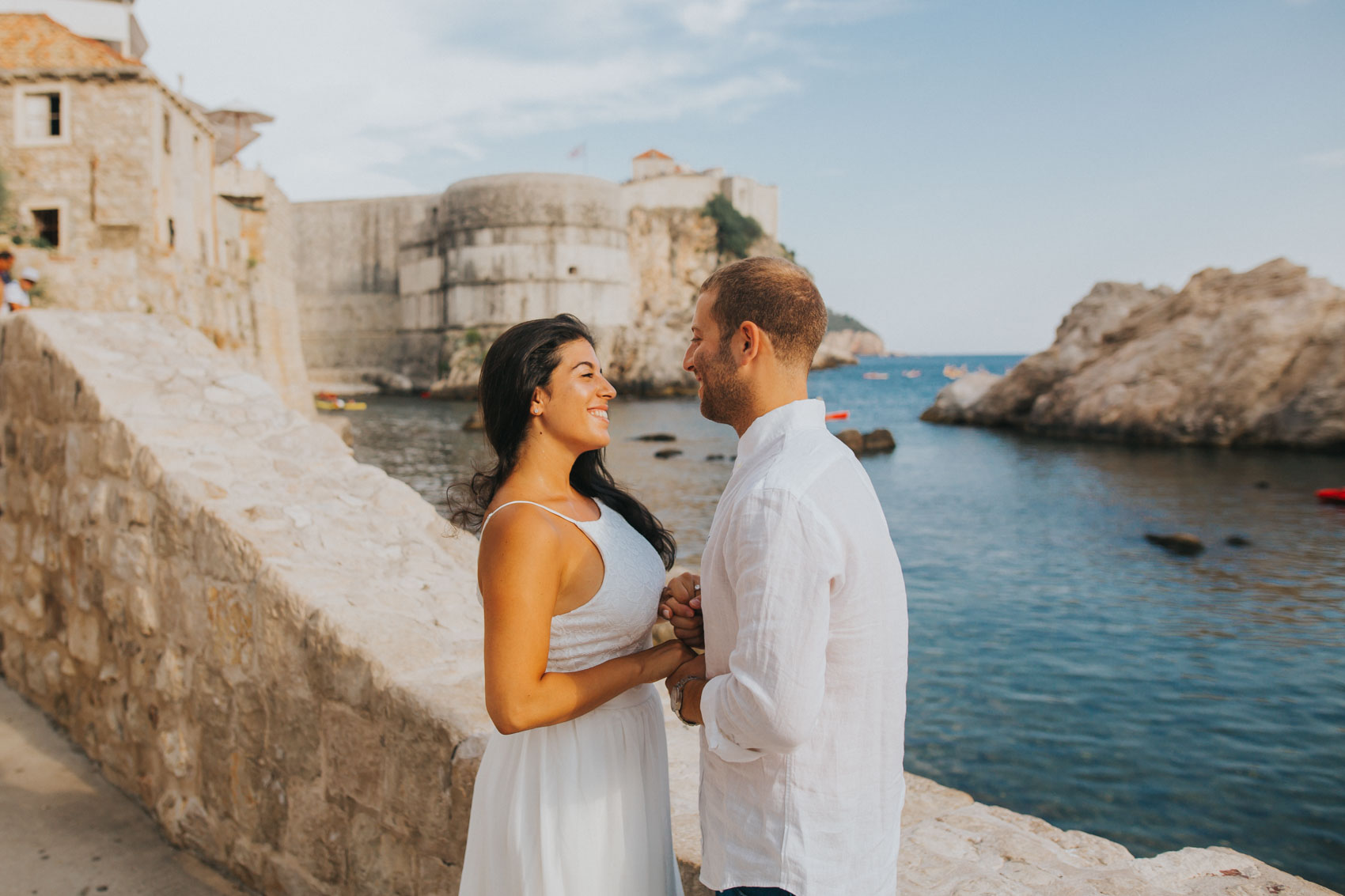 Golden

hour

One hour Old town photo shoot is very popular choice. It's budget friendly, a bit faster paced and it's tailored to be very time efficient. We are not rushing, just slowly walking, but we are not having breaks.

Depending on the time of the day, I have two predefined routes which are pretty similar but go the opposite way. In mornings I like to catch the first sunlight in the Old harbour and spend little more extra time in that area as the lighting is just perfect to capture bright blue sea & sky that surround the Old town City Walls.
Similary, the afternoon shoots will finish at the Old harbour just as the sun gives the final touch of painting the Walls in gold.

Morning and afternoon shoots differentiate in a way that morning ones start at Ploce gate (view over the Old harbour, Dominican stairs…) and the afternoon shoot starts at Pile gate and we visit Pile area first. So, these locations exclude each other, depending on time of the day.
You can check my thoughts about the recommended starting time here, but in general I would give a slight advantage to a morning start.

During our shoot we'll be capturing memories in front of the main sights, like Onofrio's fountain, Sponza palace, Rector' palace and other famous locations but I prefer to not disclose the full route in advance. I always adapt it on the go, to best suite your goals.
If you prefer more private spots then we might spend little more time in quieter parts of town, or if you're Game of Thrones fan then we won't miss Walk of shame stairs.
Duration: 1 hour
Price: 300 Eur
Usual starting time:
Morning around 6:45 am or 1 hour before sunset