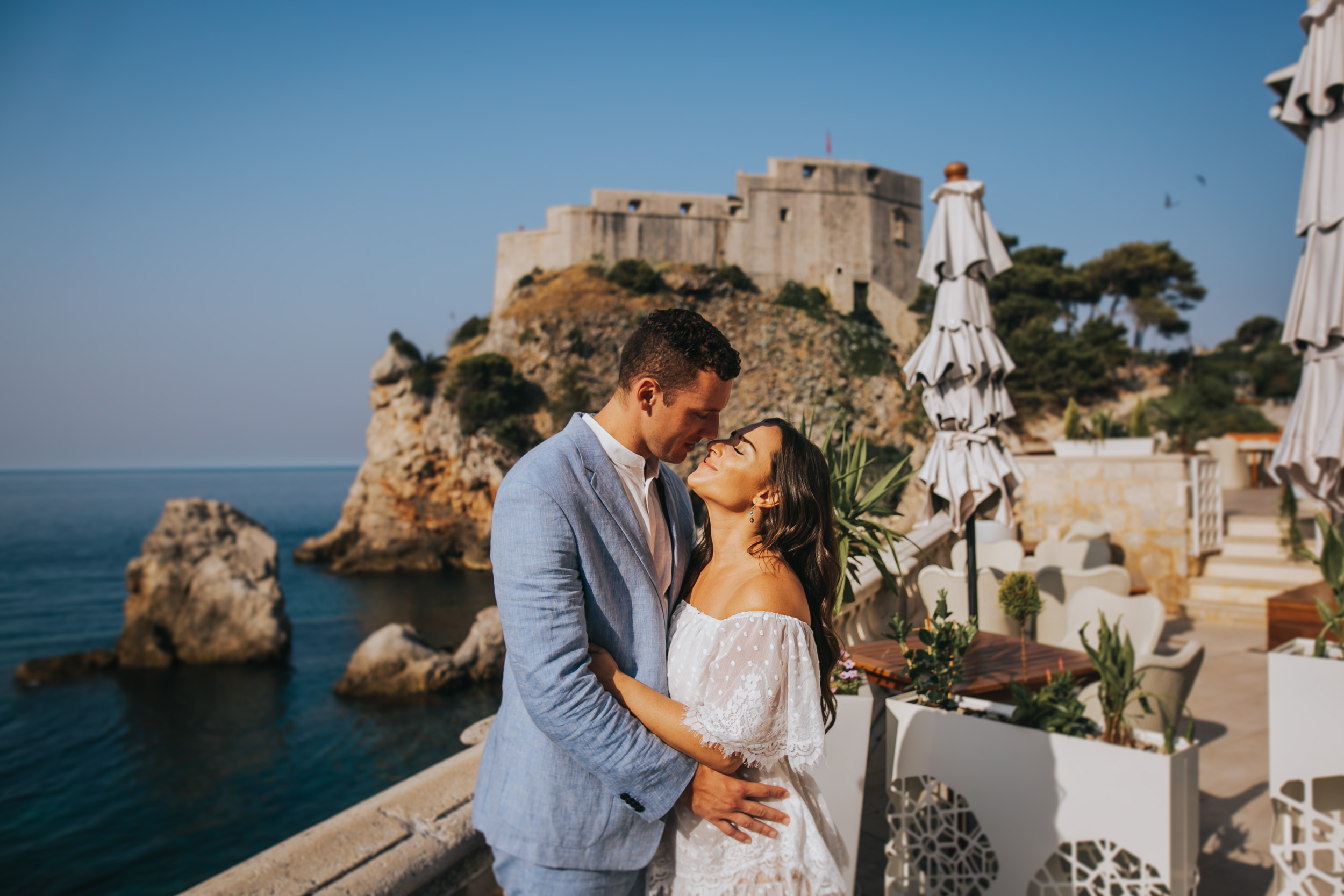 Dubrovnik

experience

Two hours is an ideal amount of time for a well rounded Old town photo shoot. Some of my best work was done on these routes, not only due to additional stunning locations, but because the pace is little slower and even more relaxed.

We will visit all landmarks included in one hour shoot and will expand our exploration in more hidden parts of the town.
Main highlight will be yours to pick. We can go to Pile area and visit magnificent st. Lawrence fortress or we can do a half circle of the City Walls. Photos below should help you to pick the one you like the best.

I recommend st. Lawrence for couples, honeymooners and all lovebirds in general. For me it provides a little more artistic touch and opportunities and still offers a great panoramic view over the Old town and horizon. Pile area, a famous filming location near sea, is also very attractive.

Then there are the famous Walls, number one sight to experience while in Dubrovnik. I might feel little less creative up there (limited space, sometimes more tourists), but the view is unbelievable. Every time I am up there I'll take a moment, release my cameras and just enjoy it for a moment. And of course take a 10 sec video to post to my story.

TICKETS
Entrance fees are not included in my price. St. Lawrence entrance is around 14 Eur per person and City Walls are around 34 Eur pp. I have a free pass.

If you opt for Walls, together we'll do just a half circle and then you'll be free to finish the full circle on your own after the shoot. Tickets include just one visit, so unfortunatelly you can't split it and finish the tour at some other time. Walls are not to big, 2 km (1,2 miles) and full circle takes around 1:30 hr of a slow walk with photo breaks.

If you plan on visiting some more museums and attractions during your stay in Dubrovnik, I would certainly recommend to take a look at Dubrovnik Card which is closesly priced to a City Walls alone, but offers great amount of extras, including ticket to the Walls and st. Lawrence.

YOU LOVE IT AND WANT ALL OF IT?
Let's connect, let me know your preferences and we'll tailor the best route together. Some of the popular options would be 3 hours of the Old town (I think I never did 4, might be to much in one go), or a split option – few hours in the morning, few in the evening. Split is very popular as you can switch outfits and be fresh for the second part.
Duration: 2 hours
Price: 400 Eur
Recommended starting time: Morning at 6:45 am
Note: Entrance fees not included
We'll visit all spots included in Golden hour photo shoot...
...and we'll explore hidden parts some more and make sure we don't miss any popular sight.
Then we can either visit Pile area & st. Lawrence fortress
...or visit Dubrovnik City Walls